Dreamfeel Blog
December 2018 - Christmas Card
---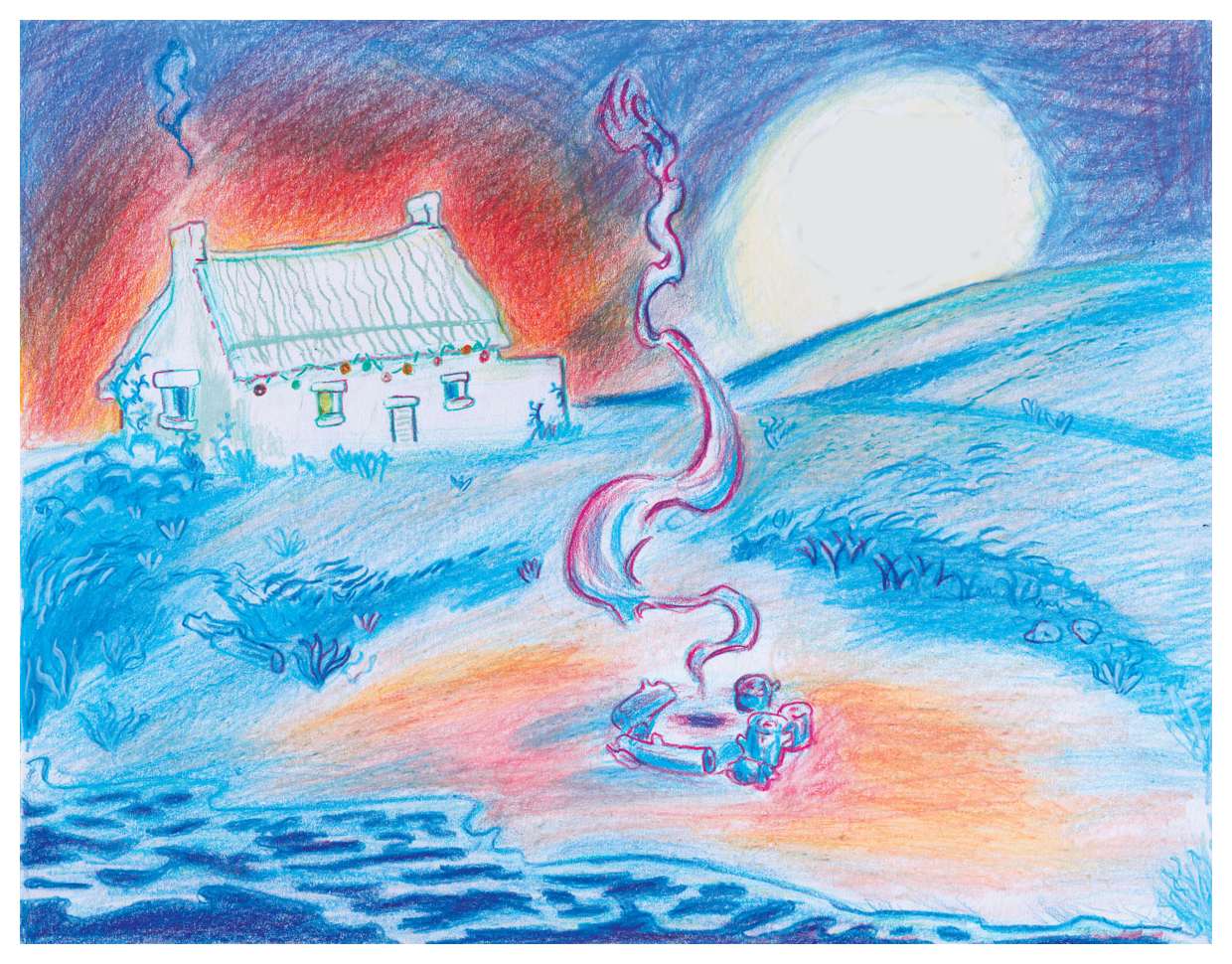 Hey Dreamfeels,

We just want to say hey and thanks. We hope your 2018 was lovely and good and that 2019….. burns 2018 to the ground and we can all start anew. Yay.
This year we started work fulltime on If Found: Please Return again and that's gone amazingly. We've recently been finishing up the full script and some of the final mechanics and it's been so rad seeing it all click into place. I hope next year you get to enjoy what we've been cooking up!
In the meantime, have a nice end of the year celebrations, snuggle up next to the fire, and eat lots of food with friends and loved ones.
To celebrate, Claire Brankin made us a lovely Christmas Card.
Happy holidays from all of us here in DREAMFEEL HQ. <3