Dreamfeel Blog
If Found - Official Announcement + Trailer
---
Hey everyone!
Very exciting news! If Found... is finally here, out in the wild.
Check out our trailer:
We've been working on this game for a long time, so it's great to finally be able to show some of it off. The team has put in a huge effort over the last few months, and seeing everything come together has been very satisfying.

As part of our announcement, we have a demo of the game at PAX West - if you're there, please go play it! We're at the Annapurna booth. There's also an If Found... pin. It's a really lovely design, thanks to the hard work of our artist Liadh.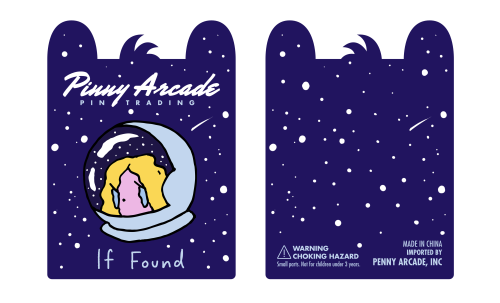 It's been a while since we last updated, and now you know why. As a present, have some our favourite screenshots from the demo. Aren't they beautiful? (I'm allowed to say that, I didn't make the art.)