Dreamfeel Blog
August 2018 - Research Interviews, Flatgame Recipe, Music Dungeon
---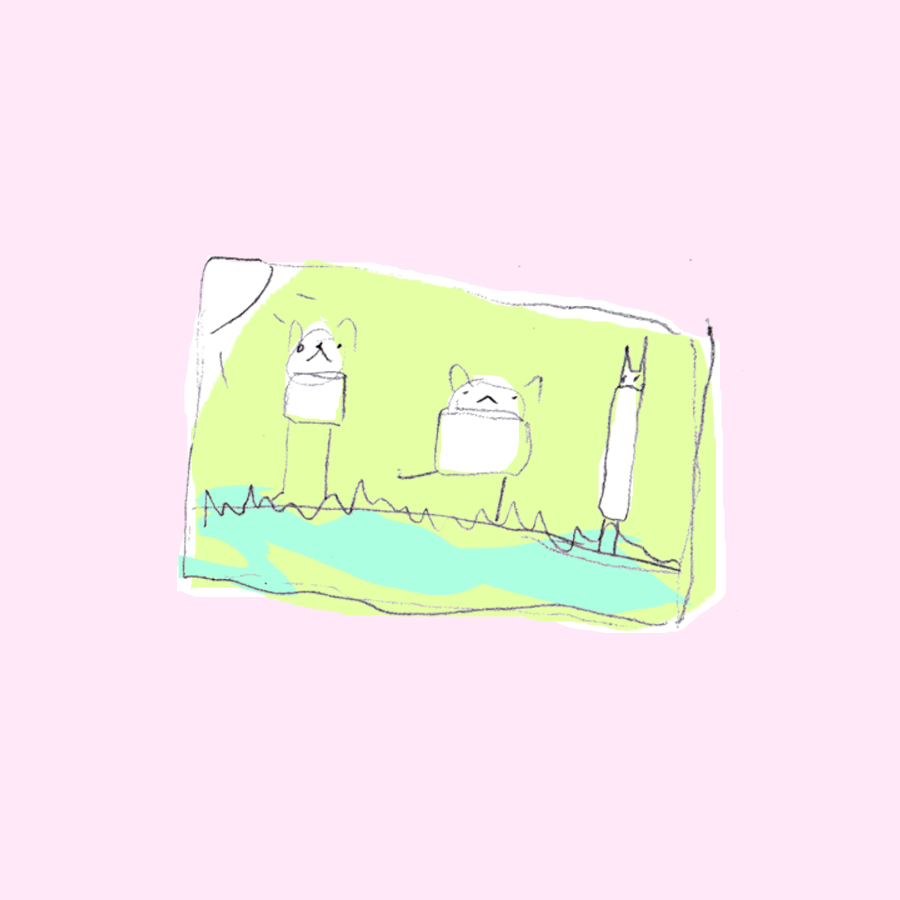 Another month comes knocking, but why is it calling over at this hour, and what's that standing behind it in your doorway?!
It's none other than an anthropomorphised DREAMFEEL UPDATE, and they're waving at you (use your imagination).
News and bits and pieces and games and music
and
and
and...


\\\\\\\///////
~NEWZ~
///////\\\\\\\
~We're looking for IRISH FOLKS to interview!~

We're making a game called If Found. Its world of is wonderful and magical, but we also want to be sure that how we're representing Ireland is true to the experiences of the the folks who've lived through it. We're only a small team, so we're reaching out to LGBTQIA+ folks who grew up in rural Ireland to join our research process. If you think you fit the description please reach out to us at the following link:
https://goo.gl/forms/DJWc7bWIRZ6KpLyg1
An honorarium will be given to folks who can come for an interview, and it will all be kept confidential!
Hit us up, xo.


//////\\\\\\

~Support Your LOCAL ZINE~
Our amazing artist Liadh has a comic in this forthcoming anthology alongside a bunch of great Irish comic artists. Pre-order a copy here:
https://nicegangforever.bigcartel.com/

//////\\\\\\


~aido made a BITSY GAME…~
about being a chair???(?)
Primary news from the source themself:
"Not sure why, just…. It was all I could think of."
Thanks… me. Play the game 'sat so long i became a chair' in your browser at:
https://aidowall.itch.io/sat-so-long-i-became-a-chair

//////\\\\\\

~PIXELS X PAPER at Babycastles~
If you're in NYC between August 9th and August 19th, definitely go to Babycastles to check out a showcase of Bitsy games and Flatgames!!
It launches tonight!!
Check out the facebook event for its opening here:
https://www.facebook.com/events/262125887721640/

//////\\\\\\

~Flatgame RECIPE~
Check out this wonderful recipe for Flatgames by Llaura, with drawings by Dámhín for the PIXELS X PAPER zine:
https://flatgame.itch.io/

//////\\\\\\

~aido's music dungeon IV~
how long have you been here?
by now
it should have started to smell like home,
but the dungeon's smells are ever changing.
before your nostrils can adapt,
a new horror stench emerges.
the only constants
are the strange hymns the walls emit.

Emma Jean Thackray on NTS
https://www.nts.live/shows/guests/episodes/emma-jean-thackray-24th-july-2018

Irish Ambient mixed by J Colleran
https://soundcloud.com/crackmagazine/crack-mix-irish-ambient-mixed-by-j-colleran

//////\\\\\\

_games_realm.ZIP

Heaven Will Be Mine
By Pillow Fight Games
https://pillowfight.itch.io/heaven-will-be-mine

The House of the Living
By Fred Bednarski
https://vonbednar.itch.io/the-house-of-the-living

Labyrinthine Passages
By Breogáin
https://boaheck.itch.io/labyrinthine-passages

SYMBOL
By Lilith Zone
https://lilithzone.itch.io/symbol

Doodle Studio 95
By Fernando Ramallo
https://fernandoramallo.itch.io/doodle-studio-95

//////\\\\\\

CATCH YA NEXT MONTH,

xox